About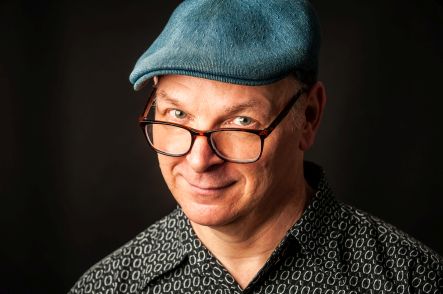 Thank you for visiting danmcb music. This is the home of my small-and-beautiful music library, a growing repo of original music. Because my musical passions have been quite broad, it contains a range of genres, but especially jazz, blues, soul, as well as a few things that are more folky. There is both instrumental and jazz music here.
I am busy creating new music with carefully chosen session musicians, singers, and co-writers, as well as bringing old recording projects into the cataogue. If you are looking to license truly original, atmospheric music, you came to the right place.
About Me
I love to write and record songs, and I also play clarinet and saxophone. These came about both accidentally and deliberately.
As a kid I loved the songs I heard because they expressed parts of my inner world that I could not. Someone, from another time and place, who had never known of my existence, could comfort me with music! That was, and is, a miracle.
I was captivated by music of the swing jazz era, and as I was learning clarinet at school, of course I tried to emulate. Later, I started on sax, and an old guitar, bought from a school mate, became the tool I used to learn some harmony (there was no piano at home). As well as the music of the jazz era, I loved folky things from Ireland, 70s new wave (I was born in '64) and lots of classic pop music. It all got under my skin.
Songs hold a kind of magic for me. Eventually I started writing and, later, singing my own ones, while also trying to become a decent jazz musician. As well as music, I have a 30+ year career working with electronics and computers. (Here's my Linked In page.) It gets very busy but I somehow keep it in balance.
I sing and play on many songs myself, and I hire wonderful musicians and singers from all over the world. I love the process of writing a song and then bringing it to life. I have a diploma in arranging from Berkeley College of Music. I am inspired by arrangers and producers such as Quincy Jones, Thom Bell, Gamble and Huff, Burt Bacharach, Mancini, as well as many musicians and composers in other genres. It would become too long a list for this page.
I feel very lucky to have two careers that I love. I have made wonderful friendships in both. It takes a lot of work to keep these things all going, but I wouldn't have it any other way. My life has been mixed, I've had some very happy and very sad times, but, in the end, it makes me happy and proud to present this music, which is all "proudly made by humans".